Intercambio de Idiomas con Expat 190911
11 septiembre 2019 @ 9:00 pm

-

11:30 pm

Gratuito

🇪🇸 Intercambio de Idiomas con Expat.com 190911
¡Intercambio de Idiomas con Expat 190911 está de vuelta! ¡Llega el Otoño a Sevilla!
Septiembre significa el fin de las vacaciones, ¡pero también nuevas reuniones de Expat.com! ¿Qué es mejor que compartir una bebida con nuevos amigos después de un largo día de trabajo?
Este mes, la embajadora Chrystel os dará la bienvenida en el Café Tarifa Alameda, en el corazón de la bella Sevilla.
Encuentro el Miércoles 11 de Septiembre a partir de las 9 pm en Café Tarifa Alameda. ¡Encontrarás un ambiente cálido y maravilloso donde te esperan deliciosas cervezas frías!
¡Podrás conocer a expatriados y locales que viven en Sevilla, compartir tus experiencias, consejos y algunas cervezas!
Si quieres conocer más encuentros puedes acceder al Calendario de Encuentros en Sevilla.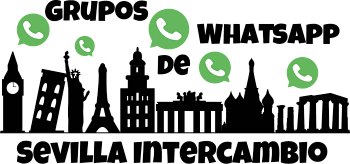 En nuestros Grupos de WhatsApp de Intercambio de Idiomas podrás enterarte de todos nuestros encuentros, realizar cualquier consulta o seguir practicando idiomas online. También tenemos Grupos de WhatsApp de Actividades para practicar idiomas en otros contextos. De esta forma podremos disfrutar de más eventos, con diferentes horarios y días de la semana, donde practicar idiomas también es posible. Algunas de las actividades son: Bailar, Salir de Fiesta, Viajar, Hacer Yoga, Senderismo, Kayak, Playa, Piscina, … y más actividades que nos propongáis.
Sevilla Intercambio no se hace responsable de esta actividad ni de los cambios de última hora que pueda haber.
🇬🇧 Language Exchange with Expat.com 190911
Fall is coming in Sevilla!
September means the end of holidays, but also new Expat.com gatherings! What is better than sharing a glass with new friends after a long day at work?
This month, the ambassador Chrystel is welcoming you at Café Tarifa Alameda in the heart of beautiful Sevilla.
Rendez-vous on Wednesday, September 11 from 9pm at Café Tarifa Alameda in a warm loungy groovy ambiance where delicious cold beers await!
You will be able to meet expats and locals living in Sevilla, share your experiences, tips and a few beers!
If you want to know more meetings you can access the Calendar of Meetings in Seville.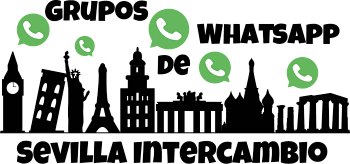 Certainly you must join our Language Exchange WhatsApp Groups to know everything about our meetings, ask a question or keep practicing languages online. We also have Activities WhatsApp Groups to practice languages in other environments. In this way we can enjoy of more events, with different schedules and days, where practice languages is possible too! Some of the activities are: Dance, Party, Travel, Yoga, Hiking, Kayak, Beach, Swimming Pool, … and you can propose us more activities.
Sevilla Intercambio is not responsible for this activity or for the last minute changes that may occur.
🇫🇷 Échange linguistique avec Expat.com 190911
C'est la rentrée à Séville!
Septembre annonce la fin des vacances et la reprise des rencontres Expat.com! Quoi de mieux que partager un verre en bonne compagnie après une dure journée de travail?
L'ambassadrice Chrystel seront heureux de vous retrouver ce mois-ci au Café Tarifa Alameda au coeur de la belle Séville.
Rendez-vous le mercredi 11 septembre à partir de 21h au Café Tarifa Alameda dans une ambiance lounge chaleureuse où de délicieuses bières fraîches vous attendent!
Vous pourrez y rencontrer les expatriés et espagnols vivant à Séville, partager vos expériences, vos bons plans et quelques bières 🙂
Si vous souhaitez en savoir plus sur les réunions, vous pouvez accéder au calendrier des rencontres à Séville.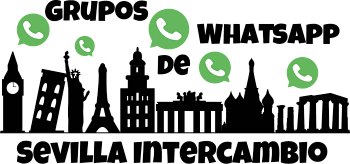 Dans nos groupes d'échange linguistique WhatsApp, vous pouvez en savoir plus sur toutes nos réunions, poser des questions ou continuer à pratiquer les langues en ligne. Nous avons également des groupes d'activités WhatsApp pour pratiquer les langues dans d'autres contextes. De cette façon, nous pouvons profiter de plus d'événements, avec différents moments et jours de la semaine, où la pratique des langues est également possible. Certaines activités comprennent: la danse, la fête, les voyages, le yoga, la randonnée, le kayak, la plage, la piscine, … et d'autres activités que vous proposez.
Sevilla Intercambio n'est pas responsable de cette activité ni des changements de dernière minute qui pourraient survenir.
Intercambio de Idiomas con Expat 190911
Os dejamos diferentes enlaces para que obtengáis más información:
Intercambio de Idiomas Conversación con Nativos Únete a nuestro grupo Grupo de WhatsApp de Intercambio de Idiomas Grupo de WhatsApp de Actividades
Últimas fotos Últimos vídeos Contacto
Miércoles y Sábados: Intercambio de Idiomas en White Bar Jueves: Intercambio de Idiomas en Café Tarifa Alameda
Nota: Sevilla Intercambio no se hace responsable de ningún evento que puedas encontrar en su sitio web.
Si quieres enterarte de eventos como éste, sólo tienes que unirte a nuestro grupo.