Intercambio Idiomas Sevilla Alameda 191031
31 octubre 2019 @ 9:00 pm

-

1:30 am

Gratuito
«Intercambio Idiomas Sevilla Alameda 191031» is an International Meeting where you can make new friends while speaking languages and having fun. We are going to meet in Café Tarifa Alameda which is a bar located in Alameda de Hércules number 70. You can find us because we are the big group which is standing up speaking different languages.
*** NEWS!!! (WE'LL UPDATE SOON) ***
We will meet on Thursday, October 31 at 9pm at the Café Tarifa Alameda. You can join the WhatsApp group of the Halloween Language Party to chat with the members and find out about the latest news. You have to wear costumes and there will be surprises. Take off your shame, choose your costume, go to the Alameda and enjoy a great night! When we finish in Tarifa we will move to other place to keep the party going. Remember Friday 1 is a holiday 🙂
There will be costume contest:
Everyone who comes in disguise will have a free shot of RUNCHATA or FIREBALL if you are coming between 9pm and 11pm.
A vote will be taken to decide the best costume. The winning person will be prized with:

Jack Daniels t-shirt.
Jack Daniels cap.
Jack Daniels can jar.
€20 in consumption, of any brand, in Tarifa.
You already have the plan for Thursday night! Are you ready? Hurry up and get ready!
This is the location:
*** END OF NEWS!!! ***
This is our second Intercambio of the week, after Wednesday Meeting, and it's the big one! Don't miss out on the chance to practise your Spanish, English, French, Italian or German speaking with locals and international travellers alike – whatever your level. From absolute beginners upwards! Good prices for drinking in true Andalusian fashion.
The meeting point is in Café Tarifa Alameda, placed in La Alameda de Hércules. We start our meeting from 9 pm. If you are coming later, don't worry about it. We'll stay at the same place until 1 am. Better late than never.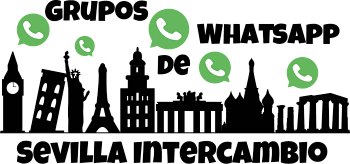 Certainly you must join our Language Exchange WhatsApp Groups to know everything about our meetings, ask a question or keep practicing languages online. We also have Activities WhatsApp Groups to practice languages in other environments. In this way we can enjoy of more events, with different schedules and days, where practice languages is possible too! Some of the activities are: Dance, Party, Travel, Yoga, Hiking, Kayak, Beach, Swimming Pool, Picnic, … and you can propose us more activities.
Go to Language Exchange Groups Go to Activities Groups
If you have still questions, you can see our Language Exchange photos from best meetings in Seville. If you want to see photos from meetings in this place, click on this button.
Check photos from previous meetings in Café Tarifa Alameda
In our language exchange (Intercambio Idiomas Sevilla Alameda 191031) you can practice different languages, meet new people and have a great moment. A lot of talkative, interesting and friendly people are coming. We usually speak English and Spanish, however, those languages are not the only ones. We also love speaking different languages like German, French, Italian, Portuguese, Polish, Russian, Greek, Arabic, Chinese, Japanese, Korean, among other languages. People from different countries are coming. Everyone is welcome!
When we finish there, we'll go to other bar, pub or club to keep talking and have fun!
Intercambio Idiomas Sevilla Alameda 191031
If you didn't have dinner, no worries. There are free appetizers (in some moment in the event). Have a good time with us! 😀
If you have any question or you feel lost when you are in the meeting point, you can look for Eddy Towers. He will be in the meeting, however, if he wasn't there someone from Sevilla Intercambio will be helping people 😉
ENJOY THE EXPERIENCE WITH SEVILLA INTERCAMBIO!
Practice languages in our Language Exchange. We have meetings on 2019 Thursdays in Café Tarifa Alameda.
September: 5, 12, 19, 26.
October: 3, 10, 17, 24, 31.
November: 7, 14, 21, 28.
December: 5, 12, ¿19?, ¿26?
There are meetings in White Bar on Wednesdays and on Saturdays too.
Tonight is the night! Don't miss it! Join us!
Going to Intercambio shall set us happy!
Intercambio Idiomas Sevilla Alameda 191031
Os dejamos diferentes enlaces para que obtengáis más información:
Intercambio de Idiomas Conversación con Nativos Únete a nuestro grupo Grupo de WhatsApp de Intercambio de Idiomas Grupo de WhatsApp de Actividades
Últimas fotos Últimos vídeos Contacto
Miércoles y Sábados: Intercambio de Idiomas en White Bar Jueves: Intercambio de Idiomas en Café Tarifa Alameda
Nota: Sevilla Intercambio no se hace responsable de ningún evento que puedas encontrar en su sitio web.
Si quieres enterarte de eventos como éste, sólo tienes que unirte a nuestro grupo.