Pub Crawl Seville 200202
2 febrero 2020 @ 8:00 pm

-

12:00 am

14 €
Pub Crawl Seville 200202
Find out the best of nightlife in Seville
Join us in this nightly adventure through the city of Seville. Friends from different countries are coming. Everyone can speak English. We'll be drinking in three different bars in only one night!
Every Pub Crawl day we'll make a different route, so each meeting is a different experience. It's a good chance for practicing English and go to the bars with new friends.
On Fridays and Saturdays we are going out, drink in different bars and finish the night in a great place, where we can dance.
Thursdays are the alternative nights. We are going to visit quiet places with an alternative style of music. We'll finish in the language exchange. There is a language exchange meeting every Thursday.
On Sundays we will make the route destined to visit typical bars of Seville. Places marked by the culture of the city, and where we can enjoy the true essence of Seville.
You can choose the night you prefer. You can reserve by WhatsApp. You can ask if you have any question. Each night includes two shots or two beers.
Join us!
Sevilla Intercambio is not responsible for this event or last minute changes.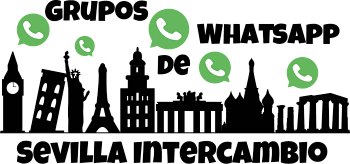 Certainly you must join our Language Exchange WhatsApp Groups to know everything about our meetings, ask a question or keep practicing languages online. We also have Activities WhatsApp Groups to practice languages in other environments. In this way we can enjoy of more events, with different schedules and days, where practice languages is possible too! Some of the activities are: Dance, Party, Travel, Yoga, Hiking, Kayak, Beach, Swimming Pool, Picnic, Soccer, Cinema, Employment, Need-Offer, … and you can propose more activities.
You can also see photos from our meetings in Language Exchange Photos.
Don't miss it!
Pub Crawl Seville 200202
Os dejamos diferentes enlaces para que obtengáis más información:
Intercambio de Idiomas Conversación con Nativos Únete a nuestro grupo Grupo de WhatsApp de Intercambio de Idiomas Grupo de WhatsApp de Actividades
Últimas fotos Últimos vídeos Contacto
Miércoles y Sábados: Intercambio de Idiomas en White Bar Jueves: Intercambio de Idiomas en Café Tarifa Alameda
Nota: Sevilla Intercambio no se hace responsable de ningún evento que puedas encontrar en su sitio web.
Si quieres enterarte de eventos como éste, sólo tienes que unirte a nuestro grupo.